Domain name is the address where internet users can access your website. Your domain name is unique to you and once you register it no one else can register the same one so long as you continue renewing it.
Registering a domain name involves registering the name you want with an organization called Internet Corporation for Assigned Names and Numbers (ICANN) through a domain name registrar. For instance, if you choose a name like "myself.com" you should go to a registrar and check whether the name is still available for purchase. If it's available you'll pay a registration fee that costs around 10 USD per year. If it's unavailable you can change or choose an alternative to it like "myself.net" That will give you the right to the domain for a year. You should renew it annually for the same amount. You can set it to be auto renewed under your registrar dashboard.
Below are some of the domain registrars where you can register your domain
;
1. Hover
2.Bluehost
3.HostGator
4. Inmotion hosting
5.DreamHost
Other registrars include GoDaddy, site ground etc.
Let's see a step by step guide on how to register a domain name at GoDaddy
Firstly we have to choose our domain name and see if it's available for purchase.
In my case, I wrote "world-realest.com"
In the following screenshot you can see the domain name is already taken and is not free.
GoDaddy will then recommend me other similar names.
We will select another domain name that GoDaddy has suggested that we might be interested in which is "worldsrealest.com"
Click on the green "select" button
Then click on "continue to cart"
This domain name is by default open to public so GoDaddy will ask if I want to hide my personal information from the internet but off course at an extra fee.
GoDaddy is an accepted domain name registrar and also a hosting provider. It therefore allows you to purchase and at the same time give a suitable plan for your website.
Click "continue to cart"
You must choose the number of years for your domain in the web page that opens next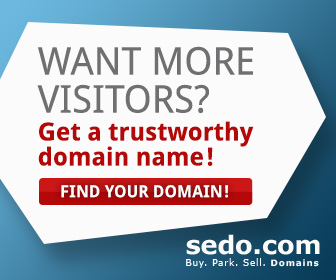 Also you have the possibility to buy other similar domains
Click "proceed to checkout"
As we are a new customer, we will click on "continue"
In the billing section, we should fill genuine data since it has to match with the payment information
In the account information, we will enter an email ID, username, password and PIN. The email will be used to get the billing information and other notifications. It's also important for account resetting or other ownership issues in case the account gets hacked.
Now we should enter the credit card details or PayPal details.
Then click "continue"
After confirmation of the details you will receive a receipt with a brief description of your purchase. The process is same with all the other registrars too.